FLC Renove Inc. is a company specialized in residential, commercial and institutional renovations.
What distinguishes FLC Renove Inc. from other renovation companies is the desire to offer its customers exceptional quality, fast, efficient service and at the best possible prices in the industry. It is the passion for the trade, the requirement of excellence and focus on customer service that has contributed to the success of FLC Renove Inc in the Greater Montreal area.
All projects, no matter their size, are important to us. Our expertise means that no job is too big or too small and we believe that all jobs deserve the same attention to detail and quality. FLC Renove Inc. offers a structured environment and work schedules are carefully planned to guide the customer to the right choices.
Francesco Del Giacco founded FLC Renove in 2001.  He observes a strict work ethic based on honesty, quality and attention to customer service.  These values have propelled the company to prosper and strive.   We can proudly say that certain clients have been with us since the conception of FLC Renove which reflects on how we conduct business.
In 2007 FLC Renove became incorporated.  In 2012, FLC Renove Inc. expands to open a plumbing division, FLC Plomberie, to offer its clients additional services all under one roof.
We are accredited by Services en habitation de CAA-Québec.   The obtention of this accreditation proves we are a serious and competent company – the benchmark of quality!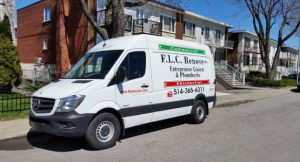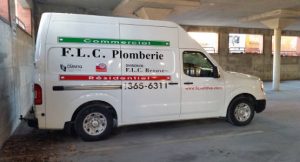 FRANCESCO DEL GIACCO
Président
Founder and president of FLC Renove Inc. and Plomberie FLC, Francesco has more than 20 years experience in interior renovation at the residential, commercial and institutional level.  He works along side his team to ensure the highest quality of workmanship.
FRÉDÉRIC ASSELIN
Plumber
Responsible for the plumbing division, Frédéric brings more than 15 years of plumbing expertise in the residential, commercial and institutional level.
CATHY DE LEO
Coordinator
Cathy is the link between the client and the head of divisions.  She ensures that all requests and concerns are handled efficiently and rapidly.